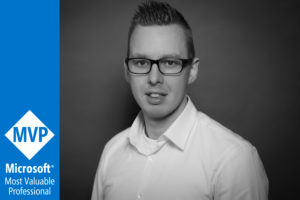 As you probably already understand from my domain-name my first name is Erwin and my last is Bierens.

I'm a tech guy from the Netherlands who's working for more than ten years in IT business. I've done and do many things in IT like; system management, security management (FortiNet), Networking (HP ProCurve, H3C, Aruba,Cisco), traditional telephony (Siemens, Avaya) IP telefony (Mitel, Lync and Skype for Business) and Collaboration tools.

In my daily job i'm working for Detron (IT Company in the Netherlands) helping customers customers to get the most out of Skype for Business and related Office 365 features.
This website provides detailed information on the topic of information technology and security. I set up this website to encourage knowledge sharing, in addition, it serves as a reference for myself.
Read the articles through and if you have any questions, please feel free to contact me.
Profession

Microsoft MVP and Technical Consultant UC & Collaboration (Skype for Bussines, Anywhere365, Office365)

Personal Interests


Information Security, Ethical Hacking, Penetration Testing, Linux, OpenSource

 Location
 

WHOIS me to find out xD

Twitter
@erwinbierens
Contact
Contact