Problem
I came across a problem that it was not possible to change the IP address of the MediaPack 112.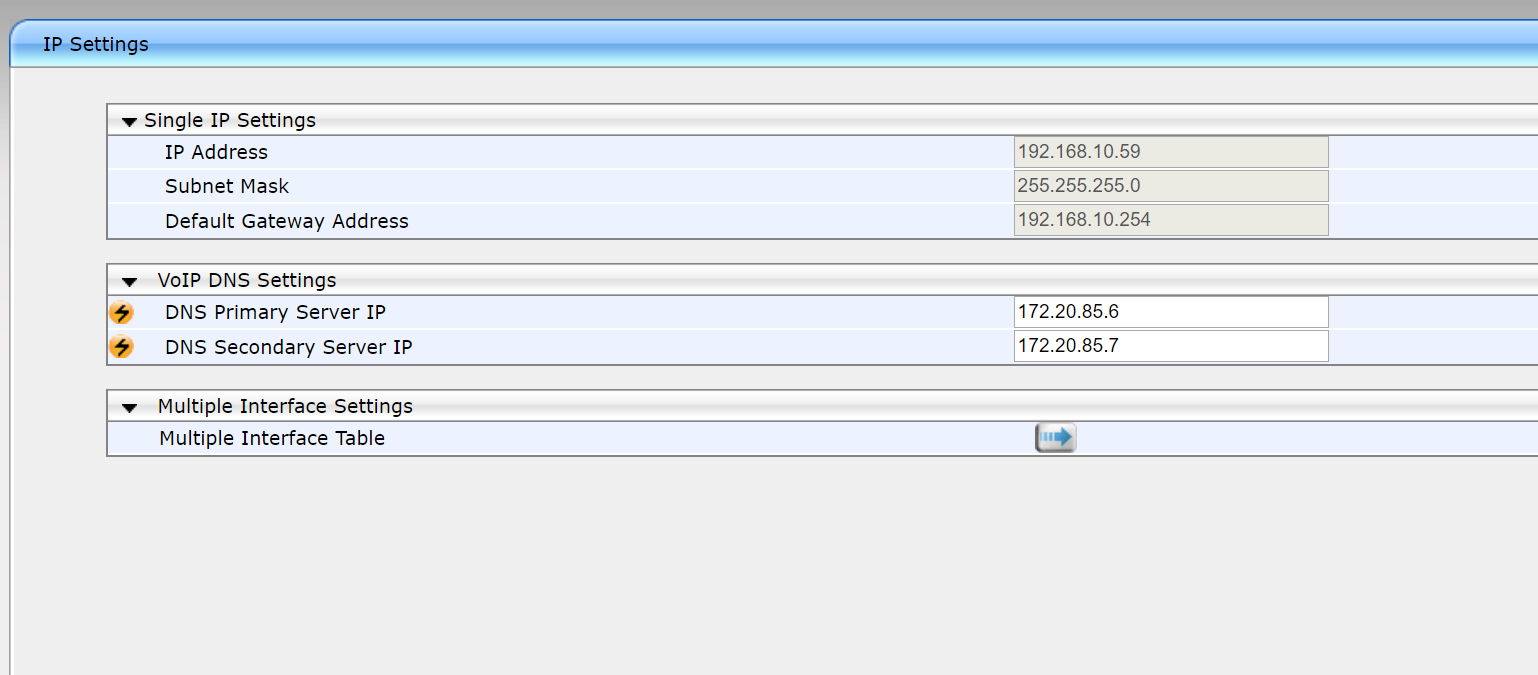 The IP Address, subnet and default gateway are greyed out as you can see in above image.
Solution
Go the the webinterface (System, Management, Telnet/SSH Settings) and enable SSH access.
Use PuTTy to connect to the current IP Address of the MediaPack. Use the default credentials if not changed: Admin - Admin

Type "Conf" to enter the configuration menu.
Type "RestoreFactorySettings" to Restore the MediaPack to factory default settings.
To confirm you'll need to type "RestoreFactorySettings APPROVED"

The system will now reboot to Factory Default
---
comments powered by

Disqus