In this how to, I will show you how you can create your extra channel within your Team.
Once you have created a team, you'll get a General channel. This general channel is mostly used for announcements and posting information for everyone to see.
However, you can always create a new channel for specific purposes. You can do this by clicking on the dots next to the team name.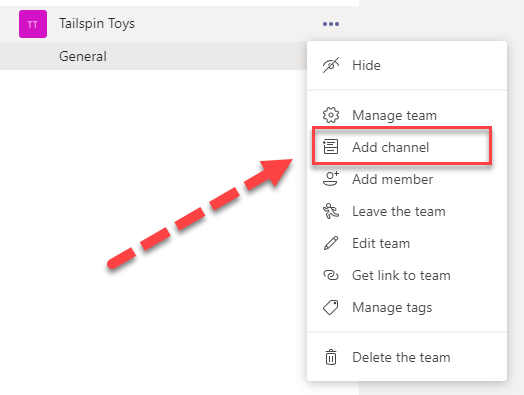 You can then select Add channel and enter in a name and descripion.
For privacy you will have two options:
Public (Accessible from everyone in the Team)
Private (Only available to members you will need to add manually)
You'll also want to select Automatically show this channel in everyone's channel list if you desire to have everyone see the channel. When ready, click Add.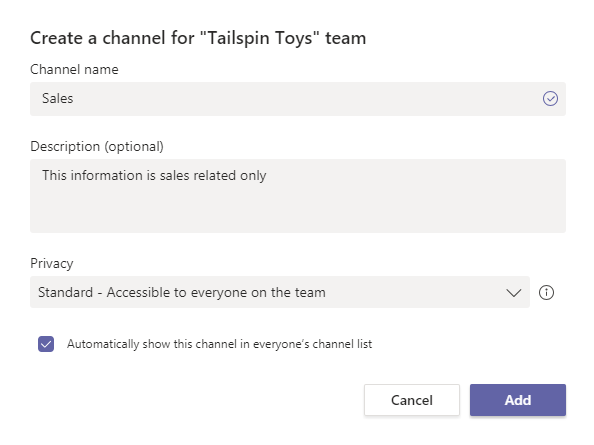 Below some blogpost i have created to help you managing your Teams:
/