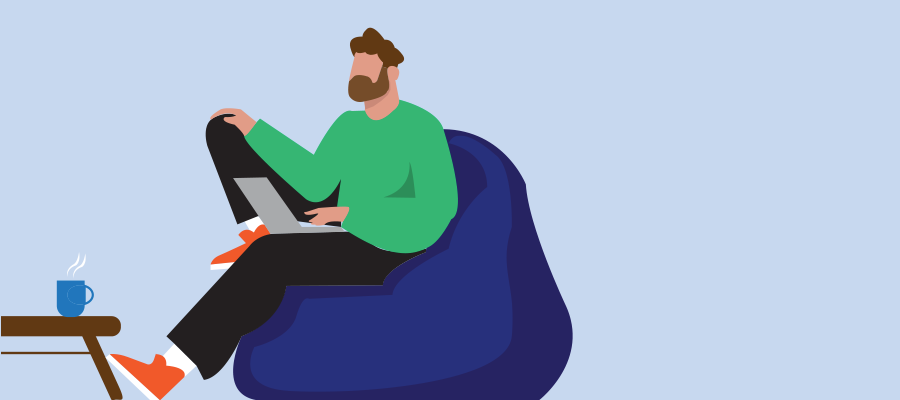 Microsoft Teams has revolutionized the way we work and communicate, but with so many licensing options available, it can be challenging to determine which one is right for your organization. In this blog post, we'll explore the various licensing options available for Microsoft Teams and help you choose the right one for your business.
Small Business (1-300 users)
Microsoft Teams Essentials: Teams Essentials is an affordable, professional meeting solution designed to help small businesses communicate and collaborate in an easy, secure, and reliable way.
Microsoft 365 Business Basic: This license is ideal for small businesses that need access to essential Microsoft Teams features, including instant messaging, audio and video calling, and file sharing.
Microsoft 365 Business Standard: This license offers more advanced features than the Basic option, including email, scheduling, and team collaboration. It's perfect for small to medium-sized businesses that require additional productivity tools.
Microsoft 365 Business Premium: This license provides all the features of the Standard option, plus advanced security and device management tools. It's ideal for larger organizations that need robust security and management capabilities.
The Addons also apply to small business licenses.
Enterprise Business (above 300+ users)
Microsoft 365 E1: This license provides access to Microsoft Teams and other essential tools, including email, calendar, and task management. It's perfect for organizations that require basic collaboration and communication capabilities.
Microsoft 365 E3: This license provides access to advanced collaboration and communication tools, including Microsoft Teams, email, calendar, and task management. It's ideal for organizations that require more advanced productivity and security features.
Microsoft 365 E5: This license provides access to the full range of Microsoft Teams and other productivity tools, including advanced security and compliance features. It's ideal for large organizations that require the most robust security and management capabilities.
When choosing a Microsoft Teams licensing option, it's important to consider the size of your organization, your specific needs, and budget. If you're unsure which option is right for you, consider consulting with a Microsoft Teams expert Contact Me or reaching out to Microsoft's licensing team for guidance.
Addons
Add-on licenses are licenses for specific Microsoft Teams capabilities. They give you the flexibility to add capabilities only for users in your organization who need them. To add a capability, buy one add-on license for each user who will use it.
Microsoft Teams Premium: Microsoft Teams Premium is a Teams add-on license that allows organizations with Microsoft 365 subscriptions to enhance their Teams experience with benefits like more personalized and intelligent meetings, enhanced meeting protection, and advanced management and reporting capabilities.
Microsoft Teams EHR Connector: The Microsoft Teams Electronic Health Record (EHR) connector makes it easy for clinicians to launch a virtual patient appointment or consultation with another provider in Microsoft Teams directly from the Epic EHR system. Built on the Microsoft 365 cloud, Teams enables simple, secure collaboration and communication with chat, video, voice, and healthcare tools in a single hub that supports compliance with HIPAA and HITECH certification.
Microsoft 365 Business Voice (Depricated): Business Voice was Microsoft's voice capability bundle for small and medium businesses, but it's no longer available to purchase since March 1, 2022. Current Business Voice subscribers can no longer renew their Business Voice licenses.
If you're a small or medium-sized business, we recommend purchasing the Teams Phone with Calling Plan license, if it's available in your region.
Teams Phone with Calling Plan: The Teams Phone with Calling Plan license bundles Teams Phone System's PBX capabilities and a Domestic or International Calling Plan for PSTN connectivity.
Teams Phone Standard: Teams Phone System is a hosted telephone service that gives you call control and Private Branch Exchange (PBX) capabilities. Teams Phone Standard licenses give you all Teams Phone System capabilities like cloud voicemail, caller ID, call park, call forwarding, auto attendants, call queues, call transfer, and caller ID.
Microsoft Teams Calling Plans: If your users need to call phone numbers outside your organization, you can purchase Microsoft Teams Calling Plans to connect to PSTN phone numbers with Microsoft as your PSTN provider. The following plans are available:
Domestic Calling Plans
International Calling Plans
Pay-As-You-Go Calling Plans
Communication Credits: Communication Credits provide a monthly pool of minutes that can be used for PSTN phone calls, if all your Calling Plan minutes get used before the beginning of the next month. If you want toll-free numbers for Audio Conferencing, auto attendants, or call queues, you'll need to set up Communications Credits.
Audio Conferencing: Sometimes people in your organization will need to use a phone to call in to a Teams meeting instead of their computer. Set up Audio Conferencing for users who schedule or lead meetings with attendees who need to call in using a phone.
Teams Phone Mobile: Enables Teams users to place and receive calls using their mobile phone number.
Microsoft Teams Rooms: Microsoft Teams Room is an additional Microsoft Teams product that brings video, audio, and content sharing to conference rooms. There are 2 types of Microsoft Teams Rooms license:
Teams rooms Basic
Teams Rooms Pro
Teams Rooms Basic is a free license for up to 25 rooms that delivers core meeting and management functionality for all Teams Rooms devices.
Teams Rooms Pro brings enhanced meeting experiences and advanced management and security to help you operate your devices at scale and enable inclusive hybrid meetings.
Microsoft Teams Shared Devices: Many organizations require flexible workplace solutions as they shift to hybrid work scenarios. The Microsoft Teams Shared Devices license is designed to support hybrid work by allowing offices to designate devices as shared devices, including common area phones, Teams displays for hot-desks, and Teams panels for meeting spaces.
Microsoft Teams Phone Resource Account In Microsoft Teams, a resource account is required for each auto attendant or call queue. Resource accounts may also be assigned telephone numbers. This is how you assign phone numbers to auto attendants and call queues allowing callers from outside Teams to reach the auto attendant or call queue. This license is a free license.
In conclusion, Microsoft Teams has a range of licensing options available to meet the needs of different organizations. By choosing the right licensing option, you can maximize your Teams experience and enjoy all the benefits it has to offer. Get started today and see the difference it can make for your business. If you stil have any questions, use the comments below and i'm happy to help you out.