AudioCodes One Voice Operations Center (OVOC, also known as Element Management System and IP Phone Manager) is a web-based voice network management solution that combines management of voice network devices (Audiocodes IP Phones, Mediapacks, Mediants etc..) and quality of experience monitoring into a single, intuitive web-based application.
OVOC enables administrators to manage and to adopt a holistic approach to network lifecycle management by simplifying everyday tasks and assisting in troubleshooting all the way from detection to correction.
/
Let's Upgrade
Download the upgrade ISO from the Audiocodes Partner center. Copy the ISO with a tool like WinSCP to the home directory of the acems user.
Now open a new session with PuTTY to the OVOC server. Login with user acems and default password acems.
Promote yourself to root with:

    su - root

Default password for root = root
Mount the ISO with the folllowing command:
    mount /home/acems/DVD3_OVOC_7.8.2200.iso /mnt

Go to the EmsServerInstall directory:
    cd /mnt/EmsServerInstall

Start the upgrade:
    ./install 

Accept agreement to continue upgrading.

After the installer is finished you'll need to reboot the server.

If you need to reboot manually type:
    reboot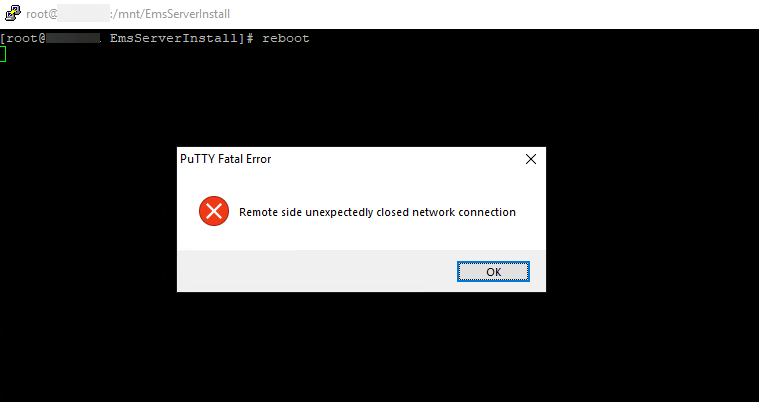 Note: When patches to the linux system are being installed, you will need to run all the steps above again in order to upgrade OVOC.
Check running version
Always check if the version is installed right. This can be done by various methods. Run install again:

From the EmsServerManager menu, General Information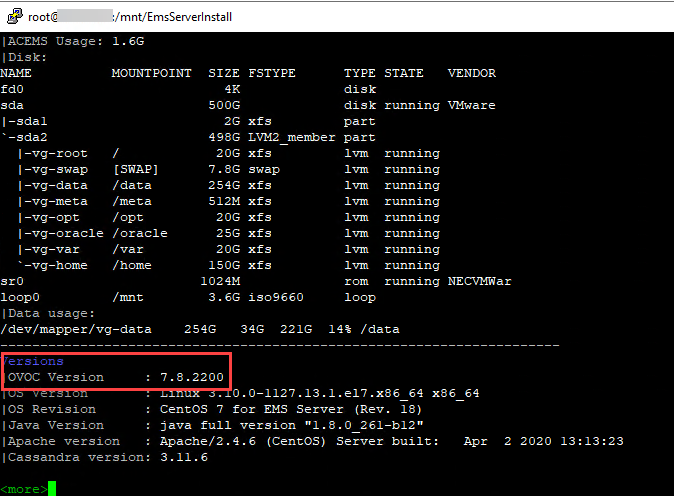 /