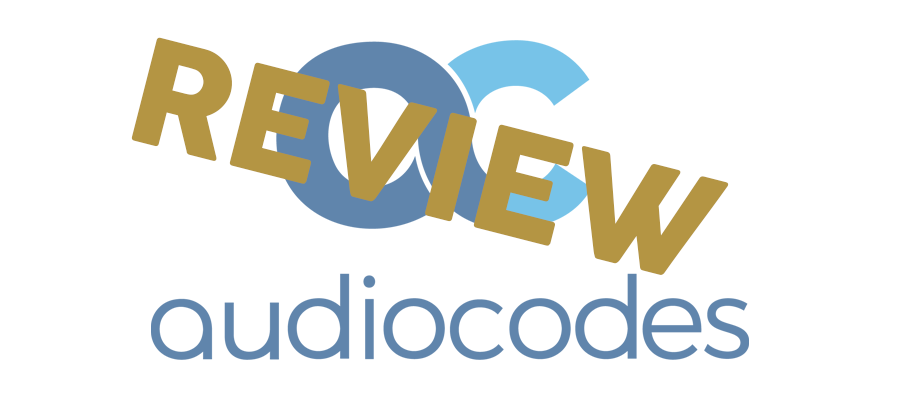 This post is a long time coming. I've had this phone for quite some while placed on my desk. I'm not a big fan of desk phones because i want to work from anyplace / anywhere, but in this particular i was very interested in the Audiocodes C470HD because it has WiFi onboard.
If you're reading this, you are probably already familiar with AudioCodes. I was first introduced to them when I was installing Lync for a customer and needed a qualified gateway. AudioCodes, in fact, has a huge list of products for Microsoft Teams / Skype for Business from physical and virtual SBCs, gateways and VoIP, IP Phones and AI solutions.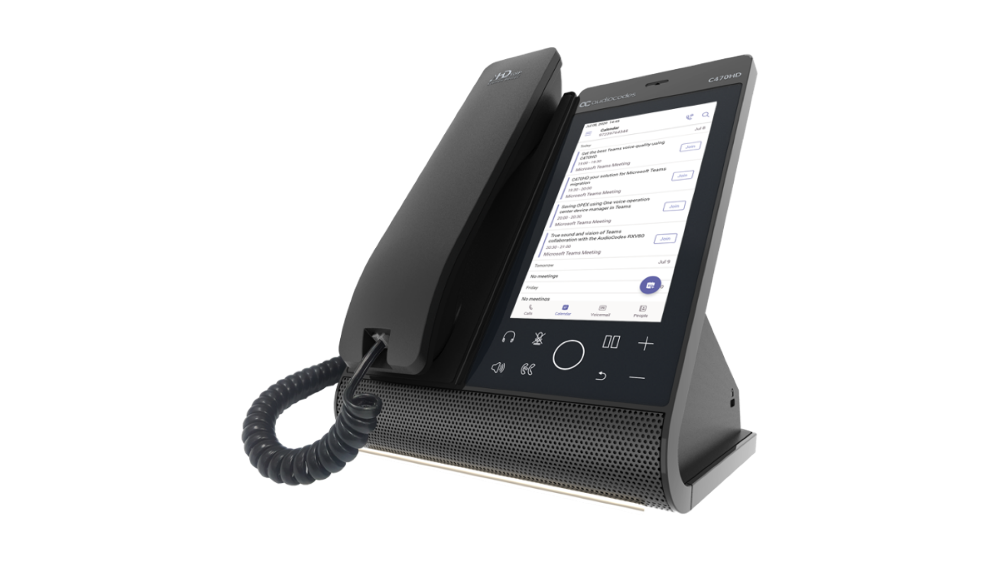 Specs
Back to the review of this C470HD phone, the phone features a responsive 5.5″ (720×1280) colored touch screen and has built in WiFi and dual GbE (LAN (PoE, 802.3 af) and PC Port). The C470HD is running Android 9 and It has a full duplex speakerphone and one USB-A port and Bluetooth 5.0 support for connecting your headset. The C470HD has no physical buttons, everything is sensitive touch.
Headset mode
speaker mode
mute
transfer key
Hold
volume up/down
back key
And one of the most important things when using Microsoft Teams, It's certified Link :)
Interface
The interface is similar to your Microsoft Teams mobile client and therefore easy to use.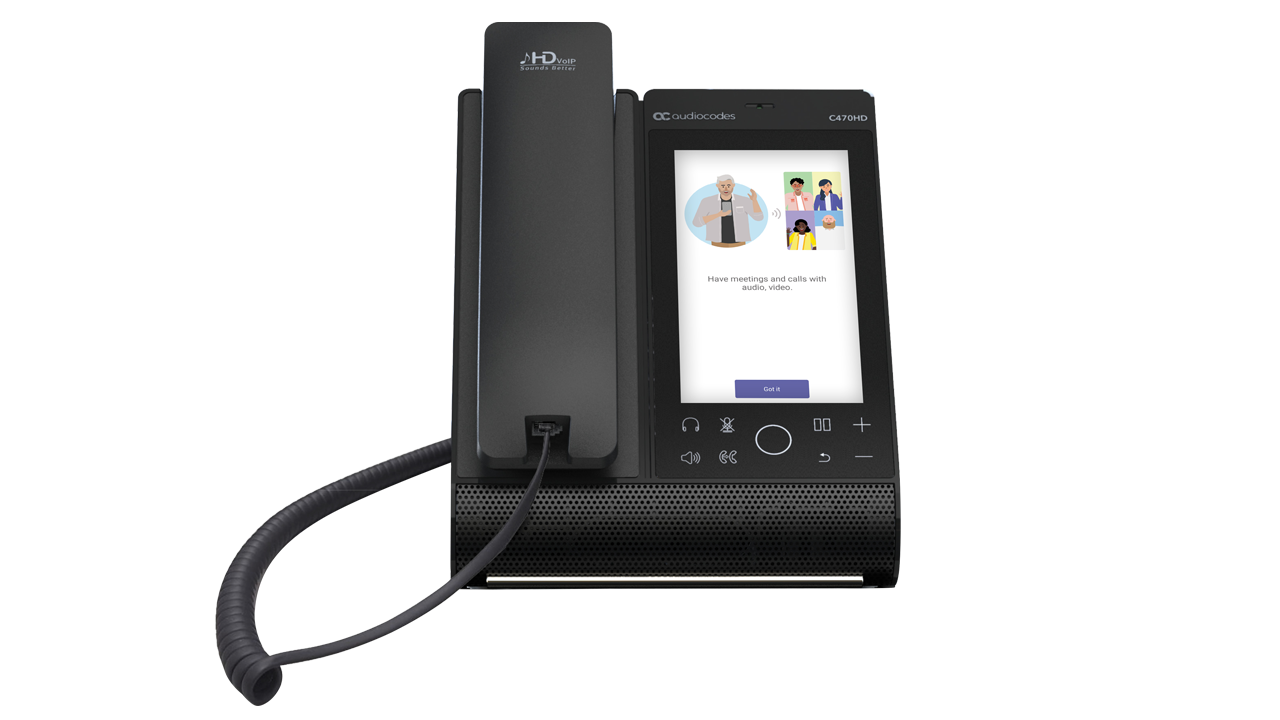 Management
Once you have signed in your phone with your Microsoft account it will show up in the Teams Admin Center. From here you are able to see who's signed in, assign tags, check firmware status and push firmware to the IP Phone.

You are also able to assign specific configuration profile to the device. With the configuration profile you are able to set some default values like timezone, time format, language and many more device specific settings.
/
My Experience
The Audiocodes C470HD is a high-quality deskphone and easy to use. If you need one? really depends on your work load. When i'm working at my desk and i join meetings and almost everytime use screen sharing, therefore i choose to use a audio puck.
But if your workload is mostly picking up and answering calls this phone is a great addon for your workplace. It will take a lot of resources away from your computer. The sound quality is very good, and the ability to add your headset to this phone(either by bluetooth or with the usb-A dongle) is working pretty smooth.
The Audiocodes C470HD is therefore certainly a nice addon for people who are receive a lot of calls or need to dial out.
Would you also like to have your equipment tested by means of a review (blog), please contact me.